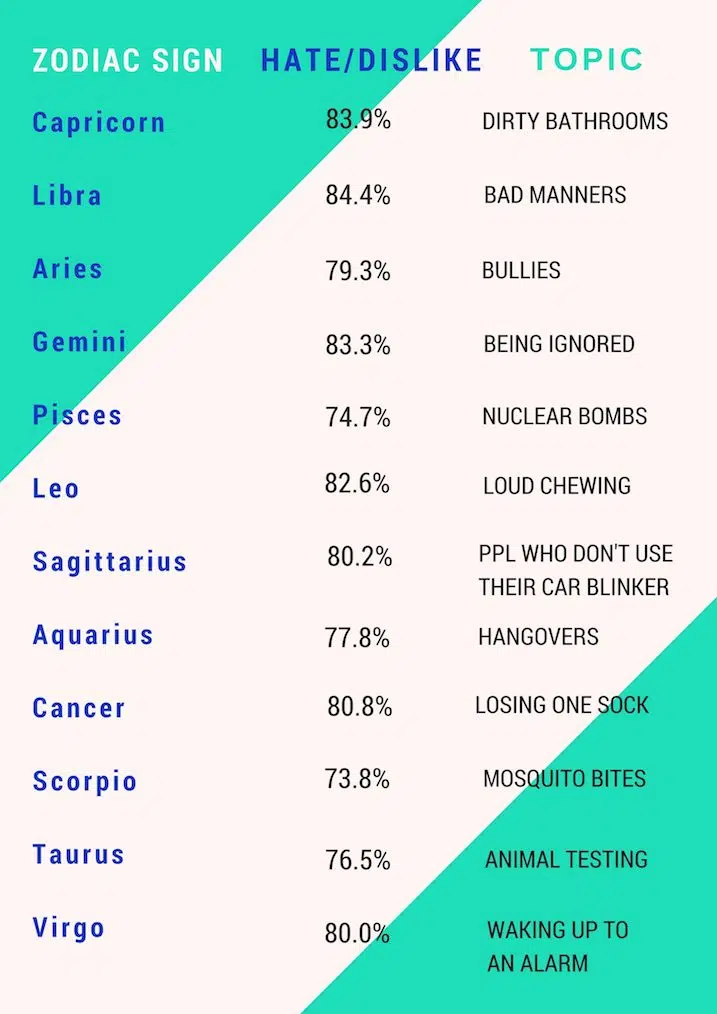 Whether you believe in horoscopes or not, this is kinda fun to look at!
Hater is a new dating app that launched last month (February 2017) and is attempting to change the way you date. They claim to be experts in pairing people up with their mutual dislikes.
Hater clearly believes in astrological signs, because they said they noticed a trend of dislikes based each zodiac sign.
So…. is it correct?!
-Julia #RightInTheJules