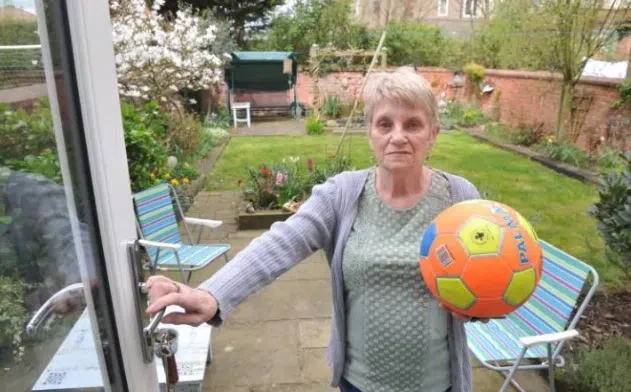 The title is no lie.
This Grandma, Penny Freeman, was told by police if she did not return the footballs (soccer balls heheh) that were kicked into her garden, she would be charged with theft.
Penny told The Telegraph that she had started keeping the balls in her shed after the children failed to come and collect them because she "wanted them to learn consequences".
WHICH IS FAIR! I know people in my neighbourhood used to do that…. but that's when I snuck into their yard and stole it back 😉
What do you think?
Is it reasonable for the police to tell her to return them? Should she be keeping them?
To head the full story, click HERE