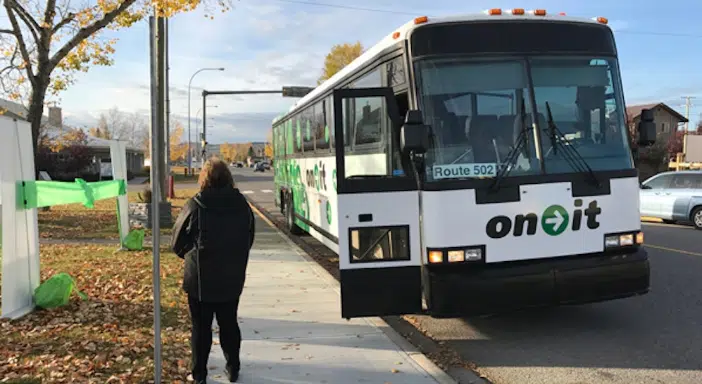 If you're looking to take a trip to the mountains but driving through Banff doesn't tickle your fancy….
On-It Regional Transit has confirmed that its newest pilot program running from Calgary to Banff will start June 17, 2017 with one way fare costing you an affordable $10!!
Too good to be true? NOT ANYMORE!
Using a 55-seat passenger bus with a bathroom on board, On-It is launching their Banff pilot program to give Calgarians an alternate mode of transportation to the mountains on weekends and holidays.
We will still have that 2 hour drive to Calgary, but at least we have affordable options!
Paying $10 for a bus is a lot cheaper than gas, that's for sure!
For more details, click HERE