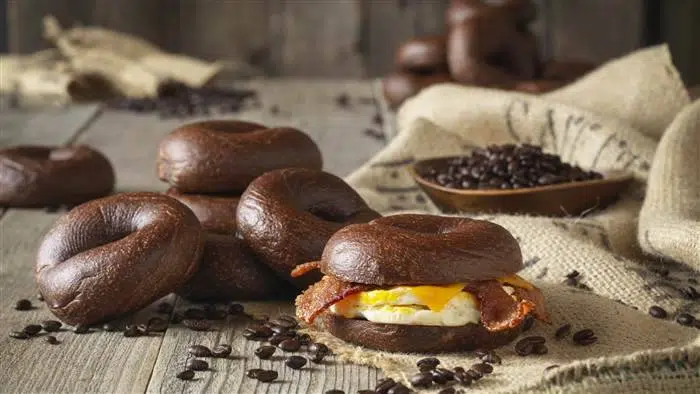 Forget drinking your coffee and eating your bagel. DO BOTH AT THE SAME TIME.
Einstein Bros. Bagels just created a COFFEE BAGEL.
Dreams do come true.
Each one has 32 milligrams of caffeine, which is about the same as a can of soda.
It's Monday, maybe you need one of these?