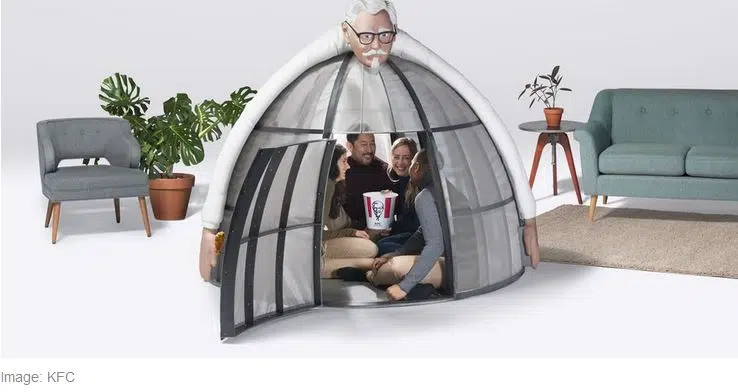 If you just can't work up the courage to delete twitter or Facebook app from your phone, KFC wants to help you with their "Internet Escape Pod".
A tent-dome constructed out of stainless steel mesh, high-density foam, and enamel paint that they claim will shield you from the internet.
You could always just put your phone in a box under your bed and walk away… or you could spend $10,000 for a KFC-branded tent with a chicken leg for a handle.  Whatever floats your boat…or helps you escape your apps!