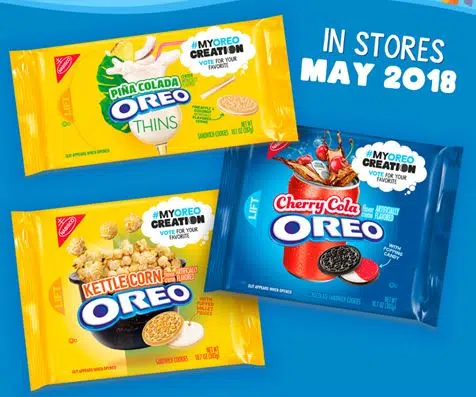 Get your cup of milk (or almond milk if you're the non-dairy type) ready for some oreo dipping in 2018!
Oreo held a flavour contest and the final 3 selections have been made:
Cherry Cola Oreos, Kettle Corn Oreos, and Pina Colada Oreo Thins.
They'll hit the shelves in May 2018!