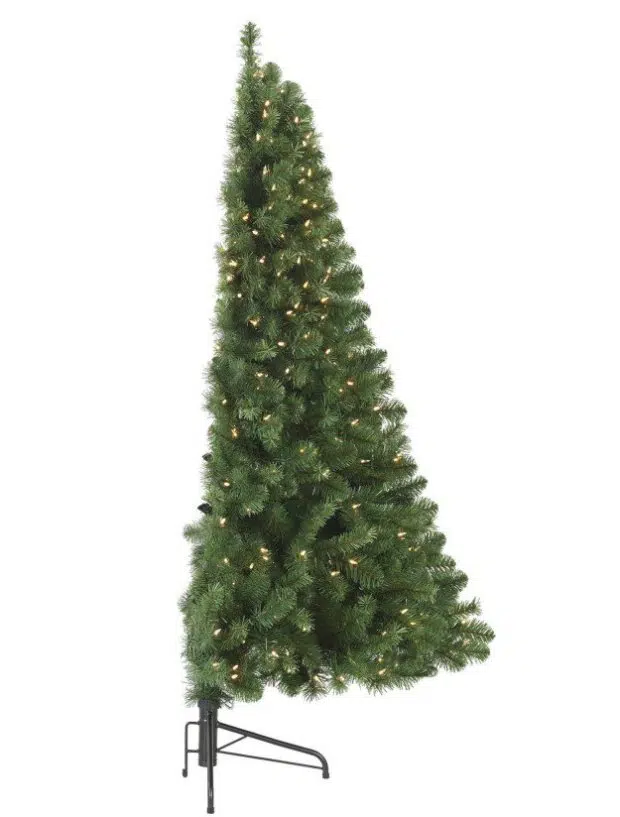 If you don't have too much space to set up a Christmas tree and still want a tree above 5ft, the newest in Christmas tree trends is here: The Half Christmas Tree!  The super space saving Christmas tree option is popular in Britain and just catching on over in the US and Canada.
It looks like a regular Christmas tree, except it's been chopped in half vertically allowing it to be pushed up against walls.  And with the bonus of only having to decorate half the tree with half the decorations!  Win win!
Some review though complaining that you have to find a way to mount it to the wall since it tends to get a little front-side heavy once decorations go on.
Either way, if you live in a small space, this might be the way to go.  Or just take a chain saw to your current tree.
(Picture: Deadline News)