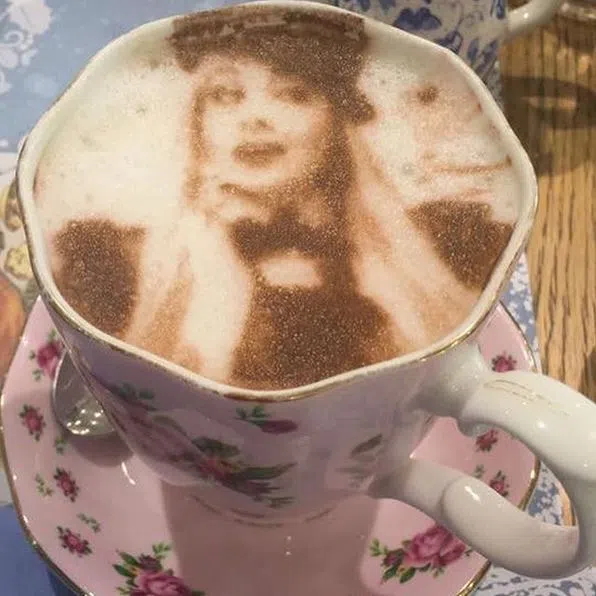 How can we possibly take selflies to the next level in 2018?  A cafe in London has the answer: "selfieccinos".
Customers text a selfie on their phone to the barista, then they use the "Cino" machine to decorate it. It scans the selfie and then reproduces it using food coloring which takes about four minutes and costs around $7.50.
Get ready for 2018…the year of the selfieccino.
Image courtesy of Instagram @mileinealiagaoficial