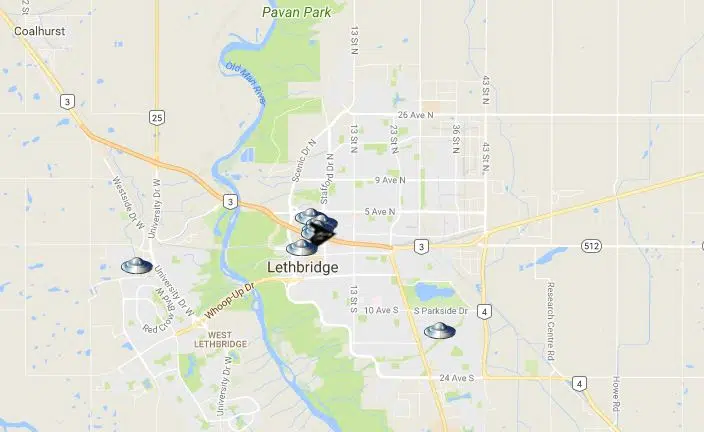 Do you believe that we're not alone?  Ever seen a UFO or what you think was another life form flying through the sky?
UFO Stalker has a map that shows all the sightings reported in the country. The user-generated map allows anyone who's spotted a UFO to upload photos and describe the unidentified object seen.
The map, which uses Google Maps interface, covers the entire world and users are able to zoom in and out of different cities.
And yes, there more than few sightings in Southern Alberta and around 8 listed in Lethbridge.  Check it out for yourself here.