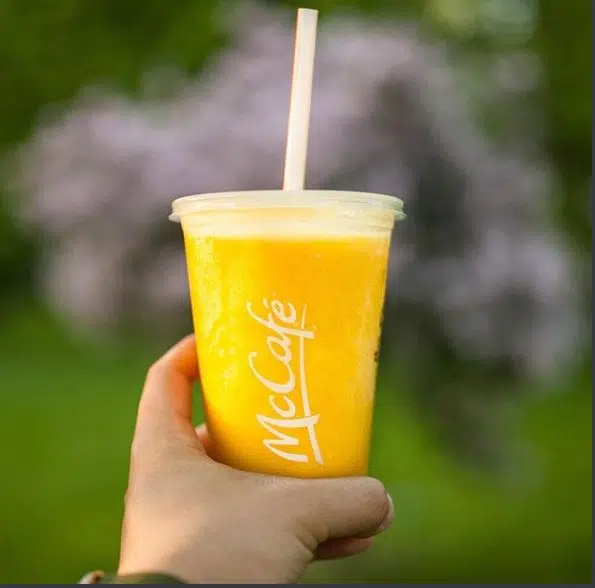 If you're looking for a slightly healthier options than chicken nuggets and McDoubles… McD's is now offereing Real Fruit Protein Smoothies!
A medium size smoothie has 19 grams of whey protein and one full serving of fruit with no artificial colouring.
The smoothies come in four flavours including strawberry banana, mango pineapple, blueberry pomegranate, and, for a limited time, strawberry mango pineapple.
A good option if you're looking for a quick post work-out boost or a healthy road trip snack!
Image: McDonalds Canada