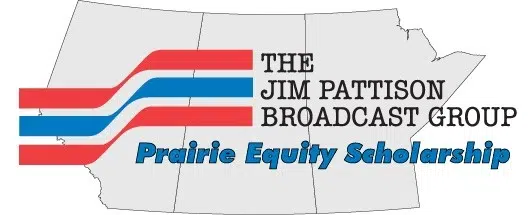 2018 Information and Application
Purpose
By supporting the career development of groups currently underrepresented in the broadcast industry on the Canadian Prairies, the Jim Pattison Broadcast Group believes it can improve the industry in a number of ways.
• By removing barriers to employment for underrepresented groups
o Aboriginal Peoples
o Persons with disabilities
o Members of visible minorities
o Women
• By accessing a currently untapped pool of potentially talented employees
• By encouraging the employment of people with diverse viewpoints and backgrounds
• By using those diverse backgrounds and viewpoints
o to enhance relationships with local communities
o to broaden the potential audience and advertiser base
The Scholarship
The Prairie stations of the Jim Pattison Broadcast Group will make available two $2,000.00 scholarships in 2018 to students accepted into a recognized broadcast education program at a post-secondary educational institution in Alberta, Saskatchewan or Manitoba.
Eligibility Criteria
Applicants must meet these criteria:
• Resident of Alberta, Saskatchewan, or Manitoba.
• Attending or planning to attend in 2018, on a full-time basis, a post-secondary institution in Alberta, Saskatchewan or Manitoba in a recognized Broadcast program. (Though applicants may apply prior to enrollment, proof of enrollment will be required before payment is finalized.)
• Signature of head of institution's Broadcast Department or of high school Counselor or Principal certifying that the applicant meets the eligibility requirements.
Selection Criteria
The selection committee will award the scholarships based on the following criteria.
• Preference will be given to members of groups currently underrepresented in the broadcast industry.
o Aboriginal Peoples
o Persons with disabilities
o Members of visible minorities
o Women
• The submission of a short essay. This essay will be evaluated on the clarity and content of how the applicant addresses the following:
o Applicability of the philosophy of this scholarship to the applicant's personal situation (i.e., membership in one of the underrepresented groups).
o The applicant's commitment to broadcasting
o The applicant's community involvement and activity
• Two written personal or professional references.
Application Procedure
Complete the application form HERE, attaching your essay and recommendation letters, and mail or e-mail all documents to:
Prairie Equity Scholarship Committee
Jim Pattison Broadcast Group – Medicine Hat Division
10 Boundary Road SE
Redcliff, Alberta T0J 2P0
dave.sherwood@jpbg.ca
Applications must be postmarked/e-mailed by October 5, 2018.
The applications will be reviewed by the General Managers of the stations of the Jim Pattison Broadcast Group in Alberta, Saskatchewan, and Manitoba. A personal or phone interview may be arranged. The successful applicants will be notified by November 16, 2018.
The scholarship initiative is supported by the following stations of the Jim Pattison Broadcast Group:
• 101.5 KOOL FM, Calgary
• Wild 95.3 FM, Calgary
• Big West Country 92.9 FM, Drayton Valley
• 102.3 NOW! radio, Edmonton
• Up! 99.3 FM, Edmonton
• Big Country 93.1 FM, Grande Prairie
• Q99 FM, Grande Prairie
• Country 95.5 FM, Lethbridge
• B-93.3 FM, Lethbridge
• 102.3 FM CJNS FM, Meadow Lake
• CHAT 94.5 FM, Medicine Hat
• CHAT Television, Medicine Hat
• MY96 FM, Medicine Hat
• Q98 FM, North Battleford
• Saskatchewan Country CJNB, North Battleford
• 93.3 The Rock FM, North Battleford
• XFM, Prince Albert
• Saskatchewan Country CKBI, Prince Albert
• Power 99 FM, Prince Albert
• BIG 105.5 FM, Red Deer
• 106.7 The Drive FM, Red Deer
• B94 FM, Rocky Mountain House
• QX 104, Winnipeg
• 94-3 The Drive, Winnipeg